General Kit Information
Labels: Included Completed: 6 Weeks Volume: 18L Kit
Cellar CraftTM revolutionized the world of craft wine by introducing grape skins into its reds, making the craft experience – from process to taste – truer to traditional winemaking methods and, most importantly, truer to varietal style.
Cellar CraftTM Showcase is the pinnacle of premium, known for its exceptional quality and taste. Alluring aromatics spotlight the perfected balance of pure varietal grape juice and concentrates, acidity, tannin, and oak, delivering complex character and highlighting the unique nuances that distinguish Showcase from the rest.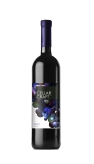 NEW! Mystic
Sweetness: Off Dry Alcohol: 13% Oak: Medium Body: Full
A captivating blend that reveals intense fruity aromas on opening. This full bodied red offers rich flavours of black cherry, mocha, spice and vanilla, and closes with a velvety, smooth finish.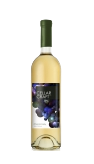 NEW! Chardonnay, Lodi California
Sweetness: Dry Alcohol: 12.5%% Oak: Yes Body: Medium-Full
Green apple, citrus, and tropical fruit aromas, lead into light citrus and peach flavours, with soft vanilla oak, and a creamy finish.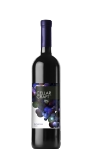 Amarone Style
Alcohol: 14% Oak: Yes Body: Full
The wine is full-bodied, deep garnet colour and richly dry. Notes of plum, sour cherry, raspberry and vanilla gradually marry with anise, bitter chocolate, coffee, tobacco, leather and fig tones that develop with age. Long, lingering finish.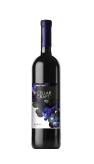 Barbera Italy
Alcohol: 13.5% Oak: Yes Body: Med-Full
Barbera has been the most popular grape in the Piedmont region in Northwest Italy for centuries. Deep ruby, medium-bodied, and fruity in its youth, it ages to impressive depth and elegance. The oak and tannins have a soft and well-rounded impression that lifts the fruit to a most attractive level.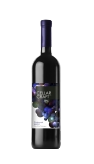 Cabernet Merlot Walla Walla Washington
Alcohol: 13.5% Oak: Yes Body: Med-Full
The Walla Walla appellation is very special. Its outstanding reds were what first put Washington on the world wine map. Our offering is the classic Bordeaux blend of Cabernet and Merlot but typifies the unique Walla Walla profile of intense fruit and spice flavours and aromatics. Notes of currant, cherry and plum are backed by hints of black pepper, anise and coffee. Oaking nicely mellows the tannins and adds a suggestion of toastiness.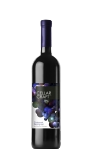 Cabernet Sauvignon, Sonoma Valley California
Sweetness: Dry Alcohol: 13.5% Oak: Yes Body: Full
Dark and rich, with soft, plush tannins and layers of bright berry fruit and spice. Deep blackberry character with raspberry, cherry, cassis, and vanilla. Subtle traces of savoury spice.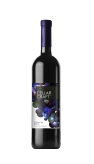 Cabernet Shiraz Yakima Valley Washington
Alcohol: 13.5% Oak: Yes Body: Med-Full
A rush of blackberry, plum, cherry and candied orange fragrances followed by flavours of currant, fig, cedar and spice intertwined with a beautiful balance of toasted oaks. Rich, elegant finish.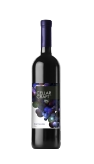 Carménère Chile
Alcohol: 13.5% Oak: Yes Body: Med-Full
Oak produces soft tannins, subtle toast, and vanilla, providing a terrific backdrop to the aromas and flavours of blackberry, black cherry, tropical fruit, and spice from the grapes. Notes of coffee, mocha, and tobacco can be expected along with a mineral tang that forms as part of the lengthy finish. The wine is medium to full-bodied with bright ruby colour.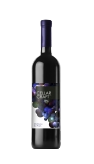 Château du Pays
Alcohol: 13% Oak: Yes Body: Med-Full
Rich flavours of cherry, raspberry, blackberry and plum combine with notes of pepper and chocolate. The finish shows a subtle herbaceous note and a suggestion of cedar and violets.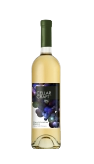 Gewürztraminer Riesling Yakima Valley Washington
Sweetness: 2 Alcohol: 12% Oak: None Body: Med-Full
Peach and melon undertones from Riesling marry beautifully with the spice, mango, grapefruit and lychee notes from Gewürztraminer. Incredibly elegant with a hint of sweetness. Enjoy young and fresh or cellar for a more harmonious profile. Extremely food friendly. Enjoy young and not over-chilled.
Gewürztraminer Yakima Valley Washington
Sweetness: 1 Alcohol: 12% Oak: None Body: Med-Full
A powerhouse of lychee, mango, grapefruit, honey and spice. Off-dry with a lovely, lingering final impression. Enjoy young and racy or age longer for a more refined profile. Lightly chill and enjoy with most Asian foods.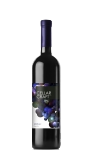 Malbec Argentina
Alcohol: 13% Oak: Yes Body: Med-Full
The definitive star of Argentina. Our Malbec is distinguished by its dark, dense structure, full, rounded mouth-feel, prominent, lush flavours of ripe cherry, black currant and black berry, subtle notes of clove, vanilla and caramel with background suggestions of earthiness. The bright, vibrant edge is beautifully counter-balanced by oak.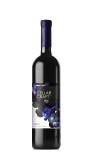 Merlot Yakima Valley Washington
Alcohol: 13.5% Oak: Yes Body: Med-Full
Bold, yet elegant. This Yakima Valley Merlot is big and full with up-front waves of raspberry, blackberry and plum. Subtle notes of cedar and mocha follow the fruit. Dark, rich and intense.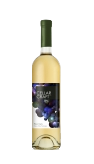 Pinot Gris Yakima Valley Washington
Sweetness: 1 Alcohol: 12.5% Oak: None Body: Med-Full
Displays aromatic notes of green apple and lemon against a floral and honeyed background. Rich mouth-feel with tangy fruit acid balancing the hint of sweetness. Floral and mineral notes persist in the lingering finish. The wine's full character and charm become most apparent after several months of bottle aging. A good choice for foods rich in butter and oil, garlic and lively spices. Consider for shrimp, crab and fish dishes, rich pastas, cannelloni with ricotta, chicken and most Chinese and Thai dishes. Serve lightly chilled.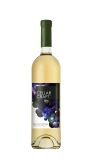 Riesling Yakima Valley Washington
Sweetness: 1 Alcohol: 11.5% Oak: None Body: Med-Full
Classic, intense perfume of green apple, pear and lime with a crisp acidity that defines great Riesling. It also has an opulently textured personality built around a pronounced orange blossom bouquet and spicy notes that together evoke thoughts of candied tangerine. A stunning wine. Serve lightly chilled with a wide variety of foods including fowl, pork and sea foods. Ideal with Chinese and Thai dishes.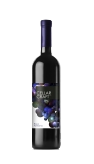 Rosso Fortissimo
Alcohol: 13.5% Oak: Yes Body: Full
A big, full-bodied wine with solid structure and bold fruit notes. Complex cassis, plum and cherry notes balance the bold tannins. Oak contributes toasty vanilla and greater depth in this intense wine.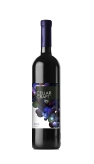 Shiraz Australia
Alcohol: 13.5% Oak: Yes Body: Full
The wine shows a deep, crimson colour with purple undertones. The up-front aromatics reflect the typical dark fruit notes of blackberry, cherry, and plum, complimented by restrained black pepper which should become more pronounced with age. In the background are subtle layers of toast and vanilla from the oak. The aromas continue to the palate creating a soft, rounded expression of the fruits, spice, and oak. Tannins are in gentle harmony with the overall impression and create a well defined, yet delicate frame for the wine. This Shiraz should be a very good match for a wide range of foods – steak, braised lamb shanks, pizza, chili con carne, pasta with tomato-based sauces.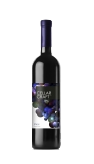 Shiraz South Africa
Alcohol: 13.5% Oak: Yes Body: Full
This wine shows heightened layers of blackberry, boysenberry, fig, and plum, followed by notes of cocoa, chocolate, and coffee. It subtly shows the trademark black pepper note common to all Syrah and Shiraz. Oak contributes vanilla and toast while harmonizing the many flavours within the wine. A subtle hint of mineral remains in the background then accompanies the fruit through the long finish. Will pair wonderfully with all of your best red meat meals. Sure to impress your guests.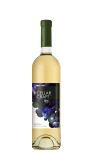 Viognier Yakima Valley Washington
Sweetness: 1 Alcohol: 12.5% Oak: None Body: Full
An amazing, full-bodied, aromatic wine with a creamy mouth-feel. Unbelievable aromas and flavours of apricot, mango, pineapple, guava, kiwi, tangerine, orange blossom and spiced pear absolutely dazzle the senses. Full, off-dry, lingering finish. Pair it with spicy Asian foods and discover magic! Drink young and not over-chilled.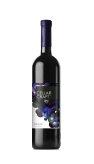 Zinfandel Lodi California
Alcohol: 13.5% Oak: Yes Body: Med-Full
It starts with an up-front core of blackberry and dark cherry aromas, followed by suggestions of blueberry, raspberry, cranberry and dried plum. Undertones are of chocolate, almond and exotic spice. Ends with an unmistakable black pepper sensation.