General Kit Information
Labels: Not Included Completed: 5 Weeks Volume: 12L / 3.17 US GAL
Cellar CraftTM revolutionized the world of craft wine by introducing grape skins into its reds, making the craft experience – from process to taste – truer to traditional winemaking methods and, most importantly, truer to varietal style.
Experience the radiance of fine wines with Cellar CraftTM Sterling. With a polished combination of grape juice and concentrates, Sterling finds the shine of popular varietals from across the globe, giving you a premium wine in as little as 5 weeks.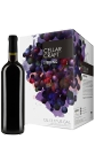 Amarone Style Global Cuvée
Alcohol: 12.5% Oak: Yes Body: Full
A robust wine with an earthy aroma backed by notes of spice and vanilla. Flavours of black cherry, figs, and oak, firm tannins, and well-rounded mouth feel and lingering finish. This wine can be sipped or can take on your most robust foods like game, sticky ribs, rich pasta, or blue cheese.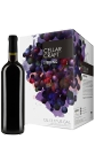 Cabernet Sauvignon California Reserve
Alcohol: 12.5% Oak: Yes Body: Full
This California Cab delivers a characteristically firm-tannin wine with loads of black fruit character made more interesting by the vanilla notes from the oak. The aromatics suggest blackberry and black currant. Flavour is centered around red and black currants which remain evident through the nice finish. This is a wine to serve with beef and lamb.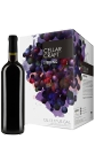 Grenache Syrah Mourvèdre
Alcohol: 11.5% Oak: Yes Body: Full
Bright fruit and violet aromas define the nose. Blackberry, black cherry, fig, cocoa, and licorice flavours intermingle on the palate. The finish lingers with more fruit, herbs, and a suggestion of spice. Pairs well with chicken, pork, and roasted vegetable dishes. Stands up well to grilled or roasted beef.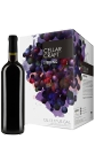 Malbec International
Oak: Yes Body: Full
Plum and raspberry flavours and aroma introduce the wine with chocolate notes. The finish shows fruit and introduces mineral tones against bright acidity. A favourite for barbeque beef and spicy sauces.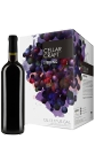 Merlot California Reserve
Alcohol: 12% Oak: Yes Body: Med-Full
The wine releases aromas of raspberry and cherry, and a subtle toasted note followed by flavours of raspberry and strawberry. Gentle tannins and well-integrated oak contribute structure to the fruit-driven profile without being too aggressive. This soft red pairs with red meats and will work well with roast chicken.