General Kit Information
Completed: 6 Weeks Volume: 16L / 4.22 US GAL
Bringing the tradition and heritage of premium wines into your home.
Legacy ultra-premium 6 week wine kits are skillfully blended from vintage-class varietal grape juices and concentrates from renowned wine producing countries around the world. Each kit comes complete with everything required to make exceptional wines to enjoy on any occasion. Legacy wines will develop even richer characters with traditional cellar aging.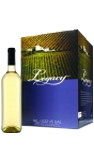 *NEW* Moscato
Full of playful, sweet, floral aromas, this wine boasts flavours of ripe peach and tropical citrus. Enjoy a glass with spicy Thai and curry dishes.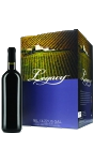 Cabernet Merlot
Alcohol: 13% Oak: Yes Body: Medium
A classic blend of Cabernet Sauvignon and Merlot – rich, dry Cabernet and fruit-forward soft Merlot. Warm, full-bodied with a red and blackberry bouquet. A great companion for spicy beef or lamb.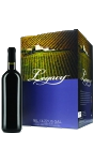 Cabernet Sauvignon
Alcohol: 13% Oak: Yes Body: Medium
This classic and robust red variety produces an aromatic, deep ruby red wine with bouquet and flavours of black currant, spice and plum. Impress your guests with beef tenderloin or lamb matched with this traditional varietal.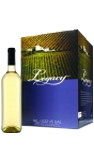 Chardonnay
Alcohol: 13% Oak: Yes Body: Medium
A classic single varietal with deep straw yellow colour, a fruit-forward bouquet and a balancing touch of oak. Flavours of crisp, green apple and tropical fruit dominate the palate. Enjoy with stuffed turkey and roasted chicken.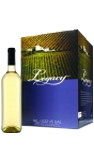 Gewürztraminer
Sweetness: 2 Alcohol: 12% Oak: None Body: Light
A distinctive and exotic wine with an intriguing floral bouquet. An off dry white wine with flavours of lychee nut and grapefruit. This wine is superb with spicy dishes such as a chicken curry.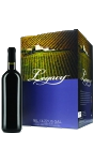 Merlot
Alcohol: 13% Oak: Yes Body: Medium
The popular Merlot grape produces an exceptionally soft, low tannin wine rich in flavours of strawberry, plum and spice. Partners well with lamb chops and beef stews.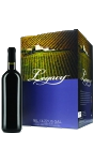 Montepulciano Style
Alcohol: 13% Oak: None Body: Medium
Widely grown throughout Italy, this deep coloured, medium-bodied red wine has spicy, fruit-forward flavours. It is smooth and mellow and possesses good aging potential. Try this with grilled steaks or beef shish kabobs.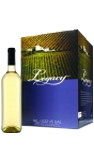 Pinot Grigio
Alcohol: 12.5% Oak: None Body: Medium
A majestically soft, dry white wine that is low in acid with peach and tropical fruit flavours on the palate flavours. Can be enjoyed early with favourite spiced chicken dishes and grilled white meat seafood.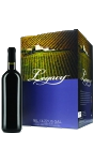 Pinot Noir
Alcohol: 13% Oak: Yes Body: Medium
An elegant red wine with ripe red berry flavours, particularly cherries and strawberries. A medium-bodied, easy drinking wine best enjoyed with gourmet pizzas, mushroom based dishes or as a sipping wine.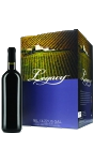 Primo Rosso
Alcohol: 14% Oak: Yes Body: Full
Primo Rosso is a full-bodied powerful ruby red wine with incredible depth and complexity. Aromas of cloves, nutmeg, black licorice and candied fruit and flavours of black cherry and blackberry with hints of spice and warm oak. A perfect complement to all red meats and full flavoured dinners.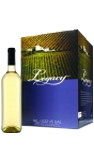 Riesling
Sweetness: 2 Alcohol: 12% Oak: None Body: Light
A light straw colour with hints of citrus and floral on the nose. A zingy wine with crisp fruity flavours of citrus, apricot and honey. Great with salty dishes, antipasto plates and spicy Asian dishes.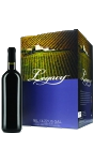 Valroza™
Alcohol: 12.5% Oak: None Body: Medium
This ruby red wine is fresh and dry with rich fruit flavours and is perfect to be consumed early. Great with warm roast beef sandwiches and pastas.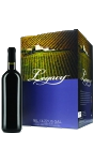 Vieux Château du Roi
Alcohol: 13% Oak: Yes Body: Med-Full
A big, full-bodied complex blend with a generous bouquet of ripe blackberries, black cherries and plums which also carry through on the palate. Your family will love this wine with stews, full-flavoured cheeses and grilled beef. Includes Elderberries.